Ensuring Angelenos have a "Right to Housing"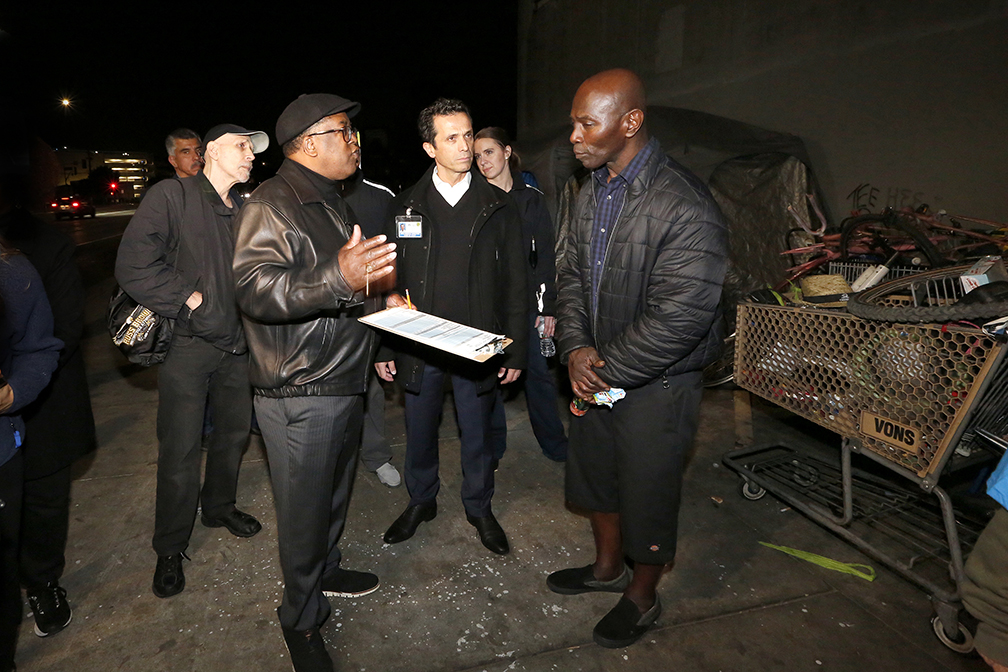 In his first action as District 10 Councilmember, Mark Ridley-Thomas moved to address the moral crisis of homelessness. Co-authored by Councilmember O'Farrell, and seconded by Council President Martinez and Councilmember Blumenfield, the City Council (Council) will take steps to establish a legal, policy and budgetary framework that will pave the way for a "Right to Housing" for all Angelenos. Additionally, Councilmember Ridley-Thomas introduced a resolution to support California State Assembly Bill 71(Rivas and Chiu), which proposes, that $2.4 billion a year be allocated across the State to support the infrastructure needed to fight homelessness.
"This is a city I have lived in my entire life and during this time I've seen it experience tremendous growth and progress, but inequity remains widespread and has become even more acute in the face of an unrelenting pandemic and growing economic uncertainty," said Councilmember Mark Ridley-Thomas. "We must commit to a framework that paves the way for all residents of Los Angeles to have a place to live because, frankly, the status quo is unacceptable."
In January 2019, it was reported that more than 151,278 people experienced homelessness in California, representing a 17-percent increase since 2018. Experts predict a significant increase in homelessness in the coming year due to the COVID-19 economic downturn. Knowing that the pandemic will exacerbate persistent and structural disparities in our city, a Right to Housing framework would redress the disproportionate effects on Black people and other historically-oppressed people, who are increasingly priced out of housing in the city.
This motion directs the City Administrative Office, in coordination with other relevant city entities and the Los Angeles Homeless Services Authority, to report back to the Homelessness and Poverty Committee and recommended local initiatives that align with the Governor's Council of Regional Homeless Advisors' "Comprehensive Crisis Response Strategy and take steps necessary for the goal of establishing a Right to Housing within the City of Los Angeles.
"The City of Los Angeles must do all we can to get at the disparity in homeless policy, housing and service that disproportionately impacts low-income Black and Brown people and communities," said Council President Nury Martinez. "I thank my colleagues for their collective efforts and look forward to working with them to continue to address homelessness in the City of Los Angeles."
Sharon L. Rapport, Director of the California State Policy of Corporation for Supportive Housing and Member of the Governor's Council of Regional Homeless Advisors, which Councilmember Ridley-Thomas co-chairs with Mayor Steinberg of Sacramento expressed her support for the Assembly Bill stating, "the Corporation for Supportive Housing is grateful for Councilmember Mark Ridley-Thomas' on-going leadership on homelessness, now as a City Councilmember. AB 71 will be transformative. It will reform the state's response to homelessness and guarantees ongoing State funding to the City and County. It will also make the State far more responsive to the City's work to reduce homelessness. Now is the right time to push forward this critical legislation."
"We must get to a place where we no longer talk about homelessness as a challenge that can be addressed with a few projects and policies at a time, but rather make a commitment to establish a comprehensive approach for homeless families. We have much work to do, and I'm eager to get to work," said Councilmember Ridley-Thomas.